Wall Mounted Cooker Hoods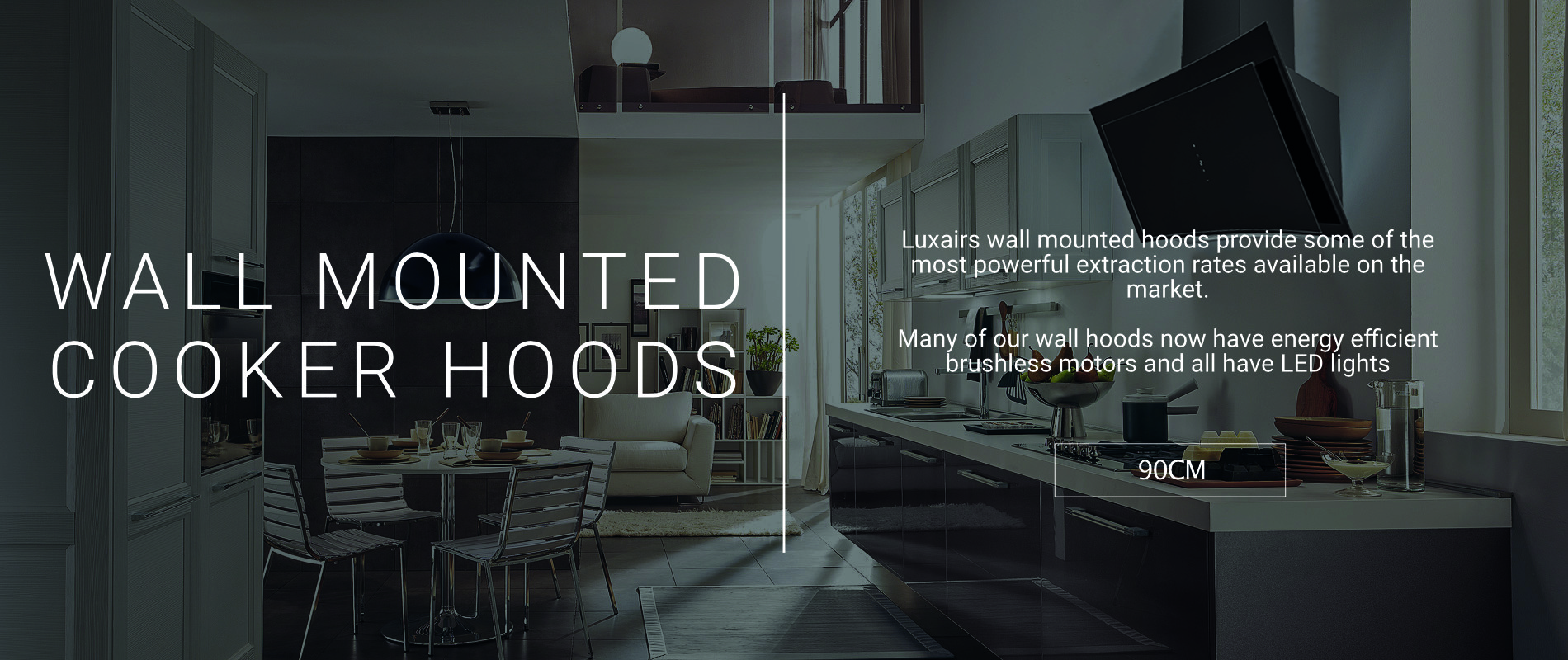 Wall Mounted Kitchen Cooker Hoods
Wall mounted cooker hoods, many of our chimney extractors literally blend into the kitchen!

How much of a feature these innovative products can be is completely up to you. Luxair have the most powerful 1350m³/hr motor on the market on selected ranges and some of the quietest with our Brushless motor options too.

We have a wide range of different cooker hoods to meet your needs. We have large models for larger open plan kitchens and also small hoods designed for smaller kitchens. All our cooker hoods have LED lighting and many can now be recirculated using charcoal filters, however, Luxair always recommend to duct out if possible as this is the only way to extract.

---
Showing 1 to 1 of 1 (1 Pages)