Luxair Customer Reviews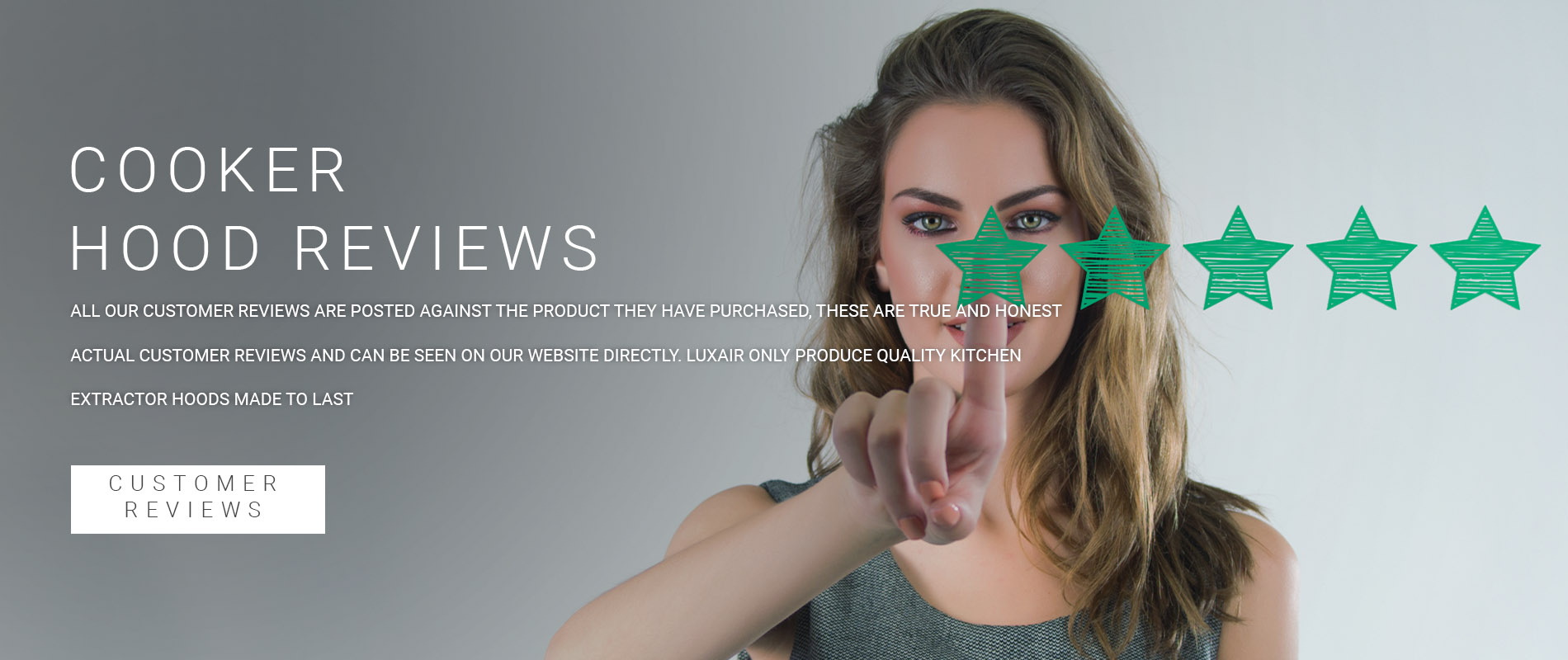 " We don't always get it right, but be assured we will always put it right " All reviews are subject to moderation. Your review must focus on the specific product and not on competitors, theLuxair cooker hoods business, or your customer service experience. We won't publish reviews containing profanities, personal insults or personal information. If you have any issues concerning customer service, to help with your enquiry and speed up resolution, please contact us.
Below you will find true and honest customer reviews, these reviews are taken from either our website or direct from Trustpilot reviews Luxairhoods.com
" We don't always get it right, but be assured we will always put it right "

Luxair 01/10/2020
quick version:
Top notch UK company (who tick all the boxes) selling beautifully engineered Italian kitchen extractor hoods.

Review relates to purchase of extractor hood model LA Lusso FLT (90cm wide) in Sept 2020. The supplier, Luxair Ltd are based in Ripon North Yorkshire.
Super helpful member of staff called Leanne who dealt with my various fitting and specification queries at length by phone, nothing was too much trouble.
Box arrived when they said it would, by own delivery van rather than courier, impressed with driver who helped with the very large box, (its a 2 man lift which just fit through a standard door sideways on)
The box is made of super heavy duty double walled cardboard, this is probably the most robust box I've ever seen, contents of the box were very well protected. The hood is fully constructed and ready to install. Instructions and manual enclosed along with wall mounting fittings.
This is a really well made hood, the materials are heavy duty, it weighs at least double the old smeg hood which is being replaced and I thought that was quite well put together, the finish on the Lusso is stunning. 3 front mounted LED underlights means you will illuminate the cooking zone and not just the wall at the back (an important design factor for me)
Clearly this is the rolls royce of hoods. The spec would suggest this will service a very large kitchen diner with boost function running an air change rate of 1266 cu m per hr.
I did call Luxair again to query my particular installation issues, the MD answered the phone who very kindly spent about 15 minutes passing on tips and tricks (when does this ever happen?)
I would recommend Luxair and their products without reservation.