Designer Bathroom Shower Extractor Fans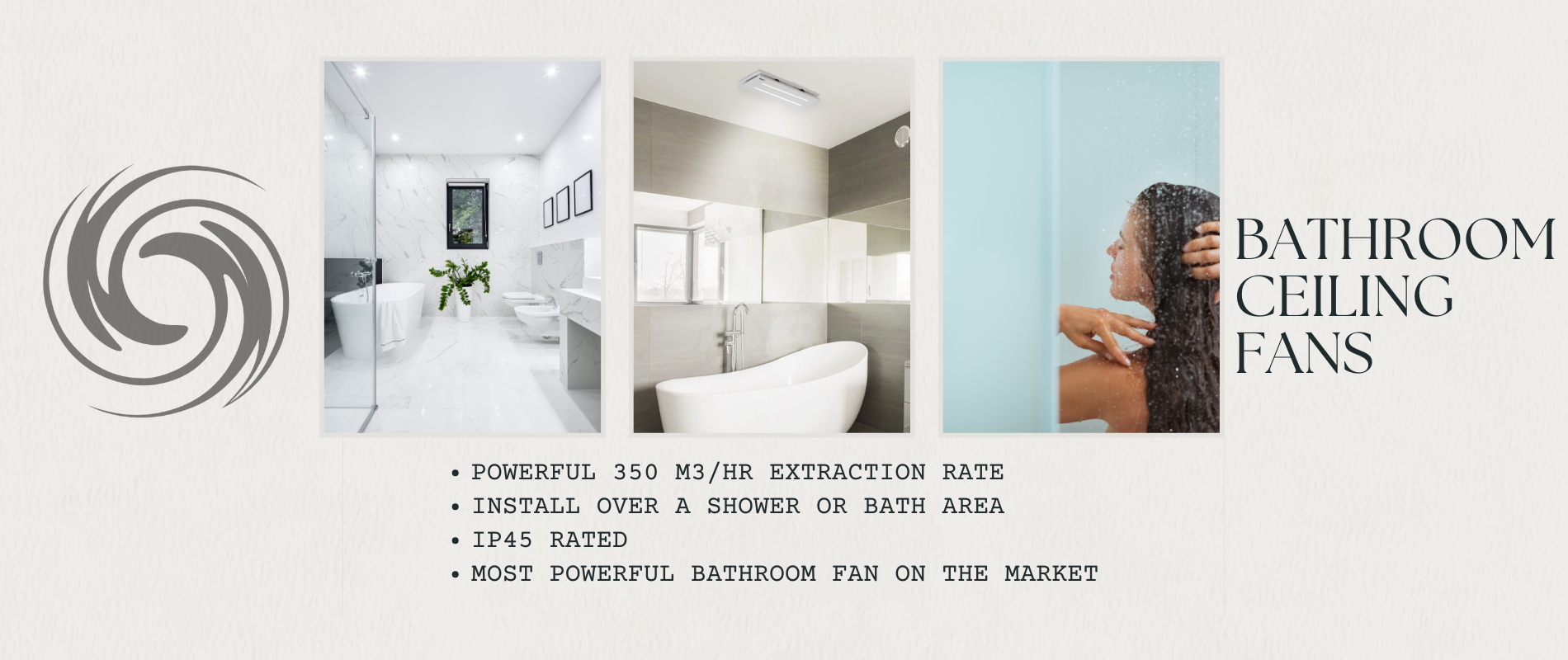 Powerful Extractor Fans for Bathrooms & Wet Rooms - IP45 Rated
The idea for Luxair Bathroom Fans was born from one simple comment of "why don't bathroom fans ever seem to work??" They are noisy, full of dust or totally inadequate and under powered for the size of your bathroom. This in turn got the Director thinking, if it could be done for cooker hoods why couldn't the same extraction rates be transferred to bathroom fans.
After extensive research on what was currently available on the market, the conclusion was that there was not anything in the current market place for a good quality designer bathroom fan that had good extraction rates as well as designer looks, and so it came about that our unique and powerful small ceiling extractor fans were born.
These superb small bathroom fans are available in three size options of 350mm, 650mm or 950mm wide, with two bright 4000k LED lights to illuminate the area below for you and are ideal for bathrooms and wet rooms if you would like a designer, powerful extractor fan to remove any steam or odours quickly for you.
Available in a Matt Black, Gloss White or Brushed Stainless Steel finish to compliment any bathroom or wet room setting of your choosing, you will not find a more convenient and small, designer, domestic use, extractor fan on the market today!
When ducted outside, these powerful little bathroom extractor fans will take away all the steam and vapours that so often cause mould and mildew problems in and around the bathroom.
---
Showing 1 to 8 of 8 (1 Pages)