Bathroom Cabinets with Built in Fans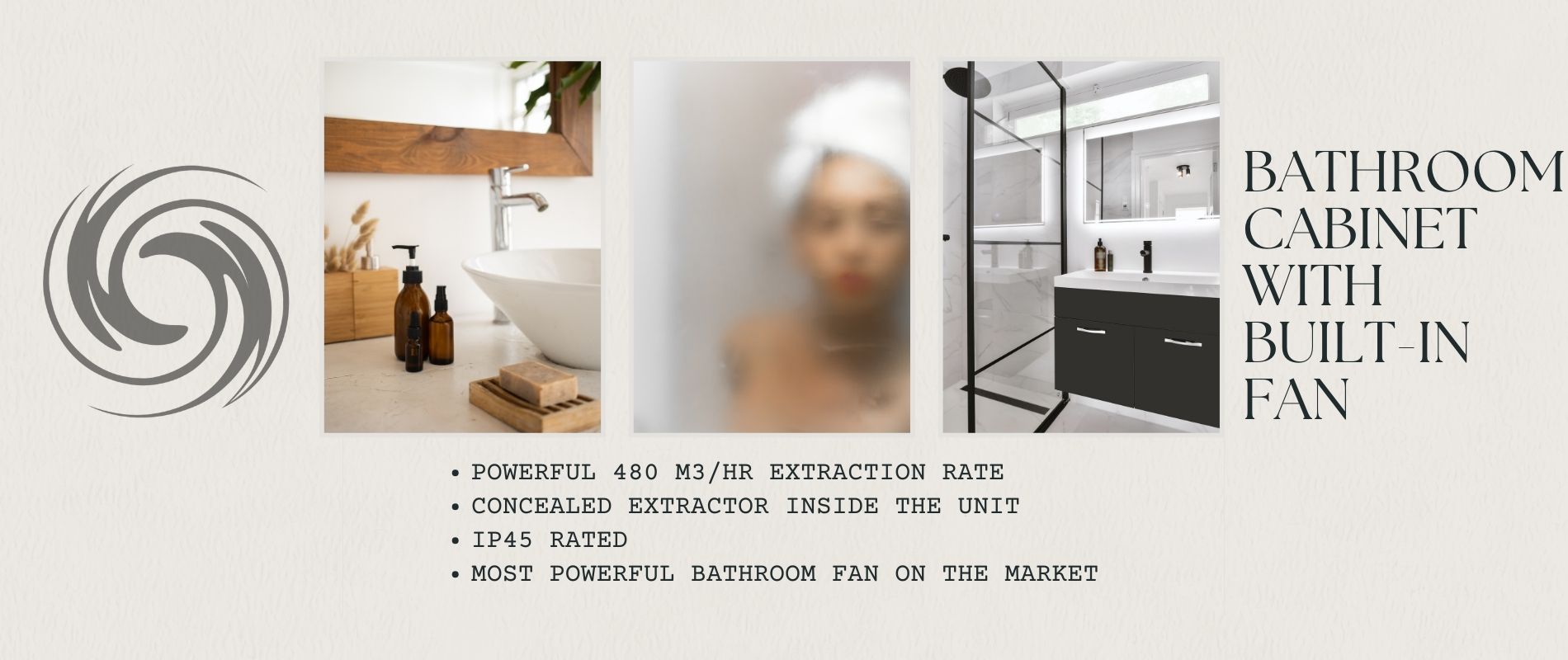 Designer Bathroom Cabinets with Built In Extractors 90cm - 120cm
This very clever designer bathroom cabinet, extractor fan is totally unique, not only in design but functionality too.

Designed to have the extractor fan concealed in the bathroom cabinet, it is a simple and effective way of removing enay steam or odours from your bathroom.
When ducted outside, these powerful bathroom extractor fans will take away all the steam and vapours that so often cause mould and mildew problems in and around the bathroom or wetroom areas.

240v motor 480 m³/hr motor (unrestricted).

The Cabair features LED lighting, glass shelving, touch sensitive controls and a UK plug toothbrush or shaver socket inside the cabinet. Available in a 900mm width in Stainless Steel or a 1200mm width in Black, this bathroom cabinet can be added to suit any bathroom or wet room setting.
The cabinet can also be used in re-circulation mode if external ducting is not possible.
---
Showing 1 to 2 of 2 (1 Pages)