Recirculating Ceiling Extractors Hoods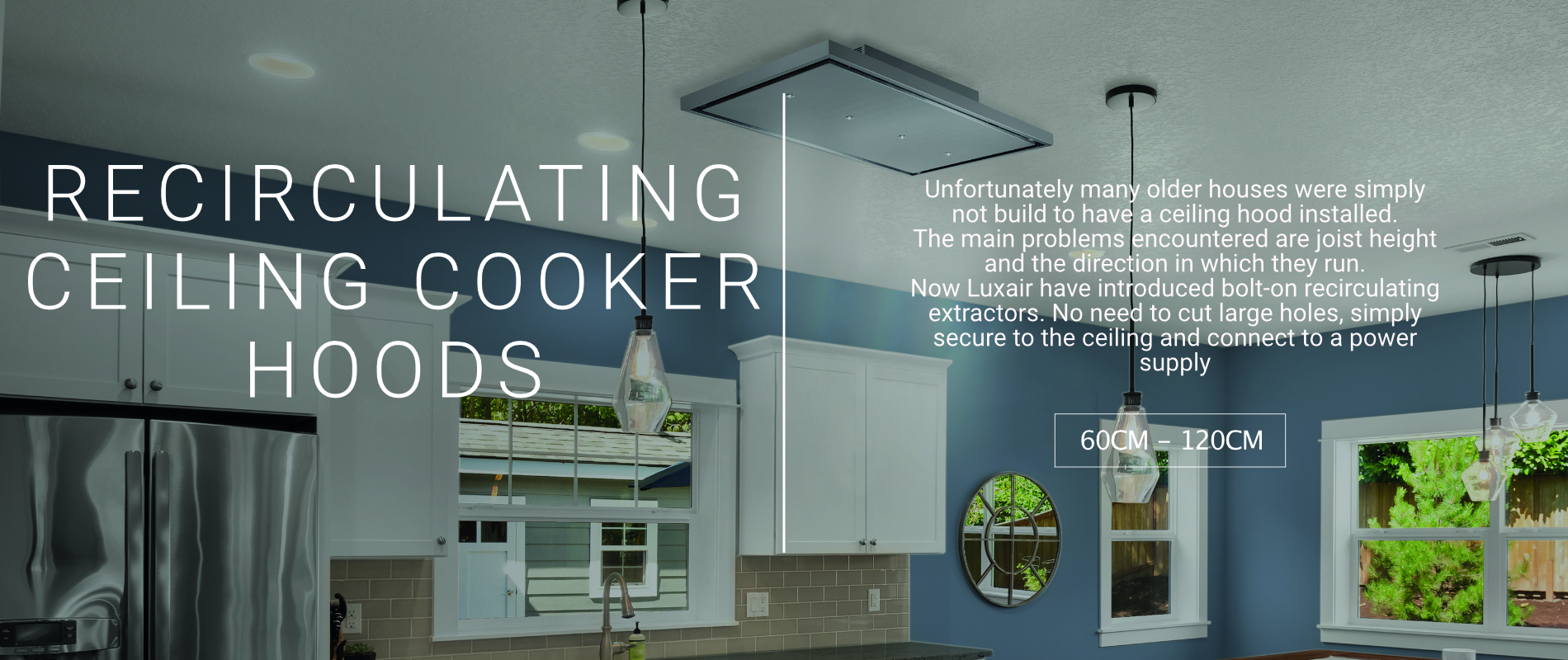 Recirculating Ceiling Hood Extractors
Please note, that 90% of our cooker ceiling hoods including, wall mounted, ceiling mounted or canopy range, can be recirculated using the charcoal filter options listed on each product, we have now included the vented hob options and the bathroom extractor fans as a re-circulation option.
As a rule its always better to use ducting for the very best extraction and ventilation for your kitchen, however we realise that not all kitchens have the capacity to duct out, that is why we at Luxair offer recirculation options on all our cooker hoods.
the models below are specifically designed to be used as recirculation only and cannot be ducted to the outside wall, ideal for airtight houses, the new Nuvola recirc ceiling extractors now offer a ceramic filter system as well as a charcoal option, the ceramic filter option offers you a very long life between needing to change the filter, simply put them into your over to recharge the filter.
---
Showing 1 to 9 of 9 (1 Pages)