The Luxair Automatic Airtight Wall Vent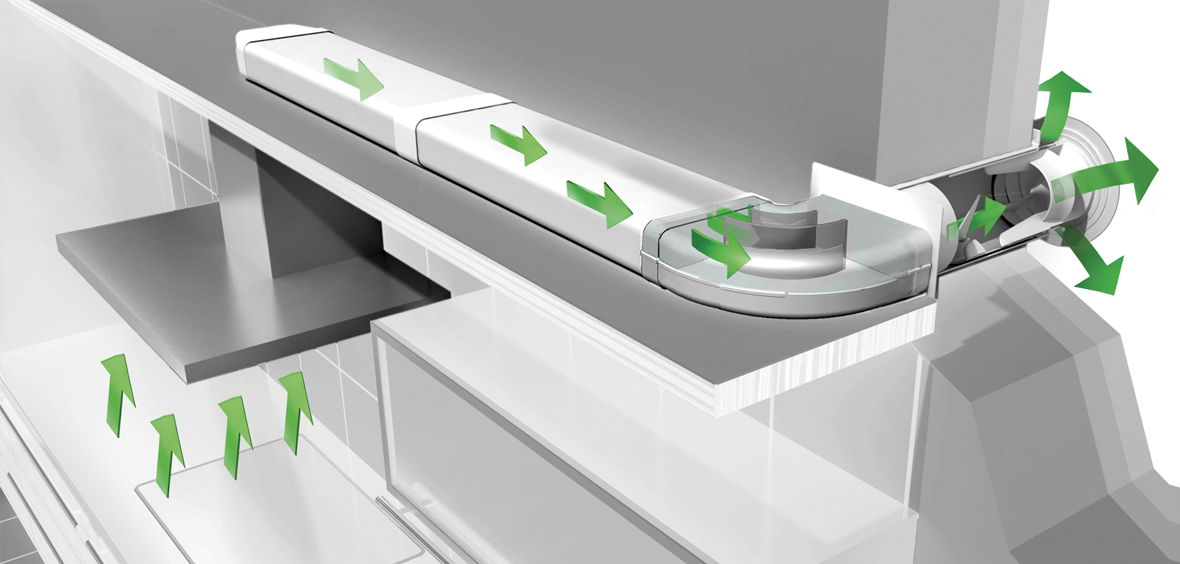 Automatically opens and closes when you turn your cooker hood on or off, creating an airtight seal with no backdraft, Ideal for houses requiring airtight regulations.
The kitchen is one of the rooms in the house in which excessive amounts of moisture are generated: in a 100 sqm flat, at 20° C room temperature and 55 percent relative humidity, there are 2.3 litres of water in the air. In the course of 24 hours, up to ten litres of water accumulate in such a household. Breathing alone creates 4.8 litres, the rest is produced through activities such as showering, cleaning, drying clothes etc. and of course through cooking. Without a corresponding ventilation system, the steam produced during cooking can precipitate and condense on the walls and windows, which, over time, can lead to the formation of mould and damp patches in the grouting, on the wallpaper, on the walls and ceiling. Since the temperature in the kitchen varies so greatly, considerably more substantial damage is possible here than in other rooms. In modern, highly insulated residential buildings, "natural air exchange", carried out by opening a window or through air circulation within the flat or house is no longer sufficient. The reason: since the vapours are carried away by unguided air flows, heavy components of the cooking vapours, such as oils and grease, often accumulate on walls, furniture and other objects, not just in the kitchen. Here, the only solution is a kitchen hood which enables a "dynamic air exchange", removes the vapours by means of a guided air flow and also filters grease, odours and moisture from the air.
With connection to round pipe Ø 150 mm or 125mm
— minimum pressure: 150 Pa
— stainless steel cover: Ø 220 mm
— hose/pipe connector Ø: 150 o. mm
— connector depth: 24 mm
— installation depth: 314 – 550 mm, wall penetration Ø: about 155 mm
— for the installation of the mounting pipe, a core drilling hole (Ø 155 mm) or (Ø 125 mm) is recommended