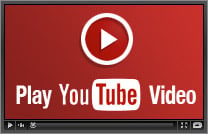 Cooker hood Charcoal Filter Square 2 pack of 1
Product Code: CHAR-FILTER-SQUARE2
If your cooker hood charcoal filters have become tired or damaged, you can now purchase them direct form Luxair.
The price is for 1 pack of 1 filter.
We recommend that you look to change your charcoal filters every 3 Months or every 50 hours of cooking for best filter performance. This will help keep your motor clean and unclogged of grease, as well as helping to keep it free from cooking odours and to also help prolong the life of your motor when recirculating your cooker hood
Easy to install, fits many makes and models however this filter is not universal. Please check precise measurements to ensure fitting to your cooker hood.
Key Features:
Width: 223mm

Length: 213mm

Depth: 10mm

Washable: No

Pack Quantity: 1pcs
Essential Information
Charcoal filters are also know as Carbon Filters, Anti Odour Filter, Extraction Filter, Active Filter.

You will only need these if your cooker hood is not venting through an external wall and you are recirculating the air.

Charcoal filters contain activated charcoal scattered throughout the black mesh filters. These charcoal particles are incredibly effective at adsorption. This is when anything organic (such as the oils from cooking) that comes into contact with the charcoal will get stuck and held by it.

Filters are not covered by warranty
Related Products