Island Cooker Hoods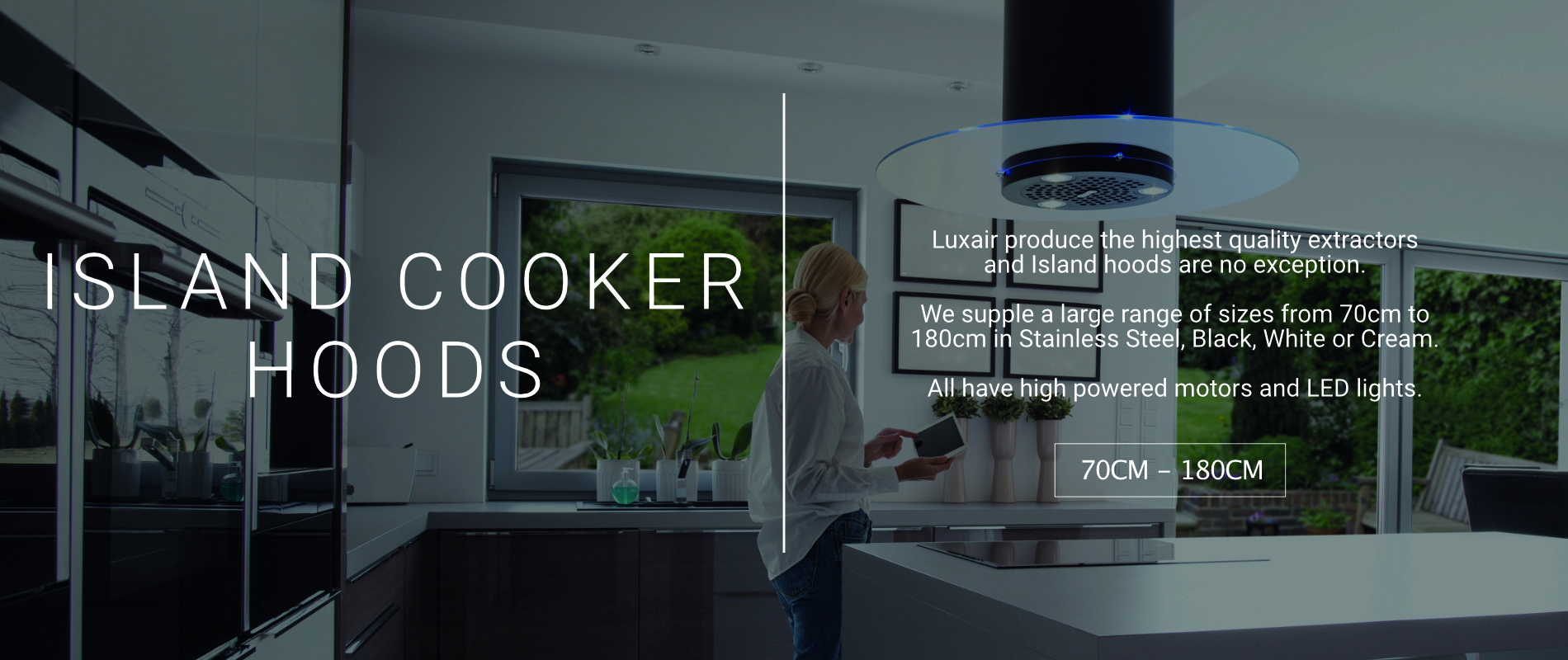 Island Cooker Hoods - Island Kitchen Extractors
Island cooker hoods

Island cooker hoods. Luxair UK are leading the way in island cooker hoods development, many of our island extractors literally blend into the ceiling!

How much of a feature these innovative products can be is completely up to you! If you want quiet efficiency, these island hoods are the way to go, with our high powered motor design Luxair have the most powerful extraction rates of up to 800m³/hr, and the quietest at 62db!

We have a wide range of different island hoods to meet your needs. We have large models for larger open plan kitchens and also small island hoods designed for smaller kitchens. All our island hoods have LED lighting and many can now be recirculated using charcoal filters.
---
Showing 1 to 1 of 1 (1 Pages)