How To Wire Up A Cooker Hood Switch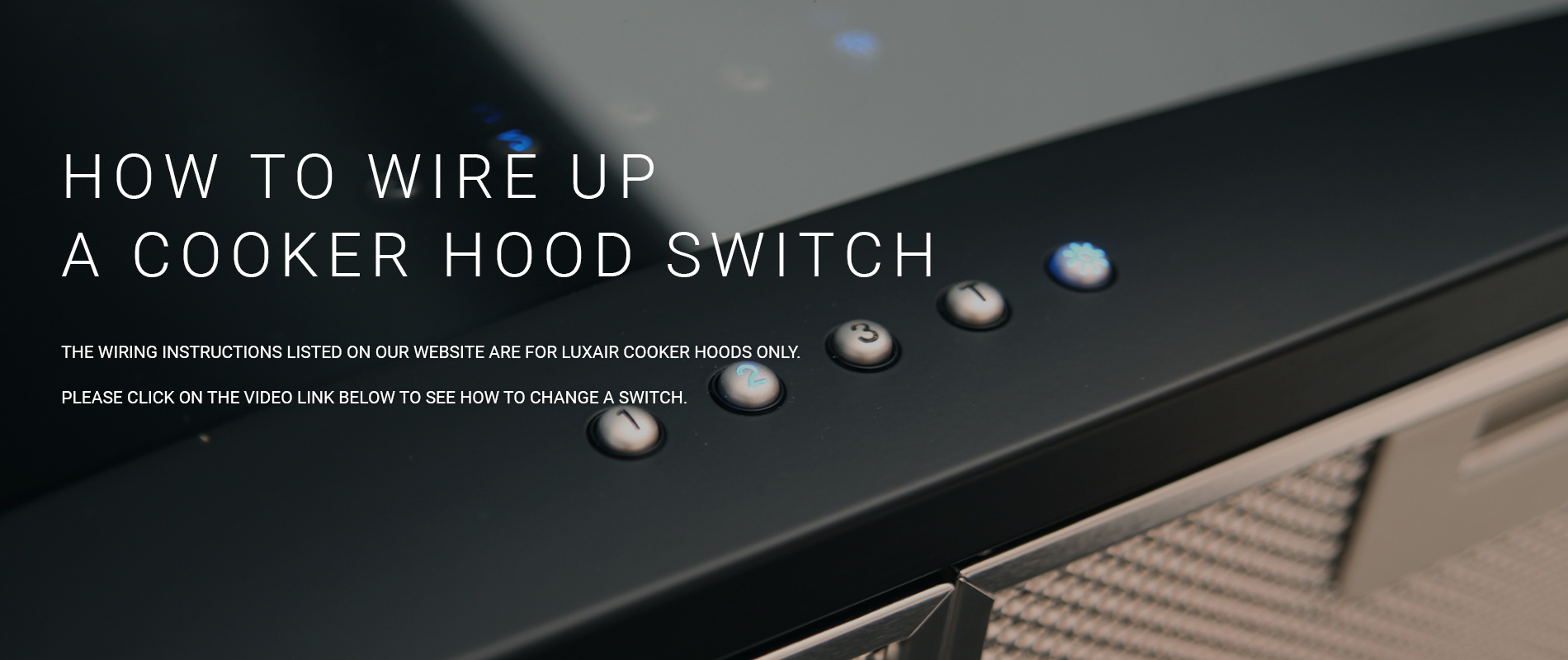 First and foremost it is essential that all electrical work carried out on any cooker hood is done so by a qualified electrician.
The repairs and wiring can be complicated and we would not recommend that any electrical work is carried out if you are not qualified to do so.
All our cooker hood switches are genuine and we would not recommend using any parts that are not purchased direct from Luxair.
If you have purchased a cooker hood switch from another manufacturer or are simply looking to use our instructions to repair another brand, DON'T. not all cooker hood switches are the same.
The wiring instructions listed on our website are for Luxair cooker hoods only.
Luxair do not sell parts to other companies who advertise them on other websites, you can only purchase genuine Luxair parts from us, please be aware of other websites advertising Luxair spare parts!
Please click on the video link below to see how to change a switch.
Product Switch 1 - PDF File - Opens in a New Window
Luxair also off other spares and accessories, please click here to view them.