Cooker Hood Charcoal Filters Square 3
CHAR - FILTER - SQUARE - 3
Cooker Hood Charcoal Filter Square 3
We recommend that you look to change your charcoal filters every 3 Months or every 50 hours of cooking for best filter performance. This will help keep your motor clean and unclogged of grease, as well as helping to keep it free from cooking odours and to also help prolong the life of your motor when recirculating your cooker hood.
Luxair offer 3 types of square charcoal filter. Please be aware that although these filters might appear similar, the size dimensions are different.

The price is for 1 pack of 1 filter.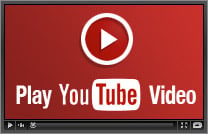 Charcoal Filter Square 3
Product Code: CHAR-FILTER-SQUARE-3
Availability: