Hobs With Vented Induction Tops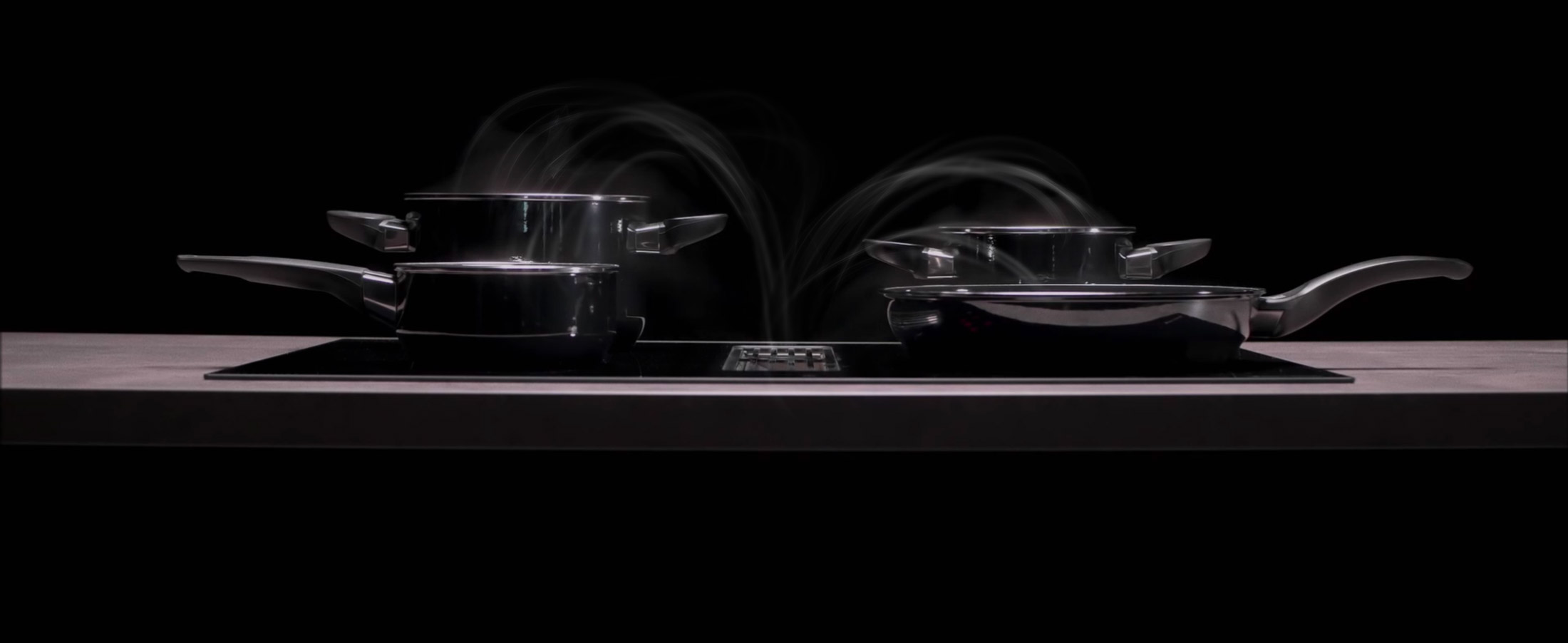 Our new vented Induction hob with built in extractor fan the latest concept in extraction. An efficient induction hob that has a powerful and energy efficient 800 m3/hr brushless motor, more than enough power to remove steam and grease from 4 pans boiling at once.
The Arcus can be recirculated if you can't duct to the outside wall by using carbon filters with the re-circulation kit available (separate purchase). These will be placed over the motor to capture grease/odours and then the air will be filtered back in to the room for you
Can be installed in a normal base unit 900mm wide x 600mm deep against the wall, so no need for a island unit if you don't have space.
This kitchen extractor hob has been designed to work with pans as high as 220mm. Air is drawn through the two central vents as soon as the extractor is turned on.

For convenience the hob and extractor can be used separately, so if you only want to use the hob you can leave the extractor off, similarly if there are any odours or steam still in the air after you have finished cooking, you can use the extractor function only once the hob has been turned off. A timer function is available that will power down the motor when the timer counts to zero.

Downdraft Induction hobs are excellent for cleaning and maintaining but also for safety and efficiency.
---
Showing 1 to 2 of 2 (1 Pages)