*Minimum Spend £50.00* Enter Code In Cart, *Discount will not apply for special offers*

For this product never use ducting less than 150mm (6")
For this product never use ducting less than 150mm (6")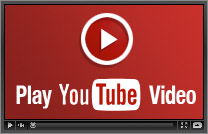 90cm TOLVI Cooker Hood Technical Information
Specification Guide
PDF File - Opens in a New Window
Product Installation Guide
PDF File - Opens in a New Window
Remote Motor Box Info
PDF File - Opens in a New Window
Product Maintenance Guide
PDF File - Opens in a New Window
Buying Guide
PDF File - Opens in a New Window
90cm Tolvi Ceiling Cooker Hood
LA-90-TOLVI-SM-SS
Tolvi Ceiling Hood 900mm x 500mm with slimline motor
This new stunning designer ceiling extractor is the very best in quality, handmade Italian crafted masterpiece,
This extractor has LED lighting and is easy to install into your ceiling or simply lower a box section on your existing ceiling. With a very powerful 1200m³/hr motor, remote control, high grade stainless steel finish with a white center panel that illuminates for added lighting. Our slimline motor will allow you to fit your hood in to a minimum joist height of 210mm.

This Tolvi can be installed with the motor attached separately in the loft space/adjacent room or as standard attached to the top of the hood.
This hood must be installed on minimum 6" / 150mm round ducting or rectangular equivalent. Our equivalent ducting is 220mm x 90mm. This will allow for the highest extraction rate possible for the hood and aid in reducing noise from the motor. This hood must not be installed higher than 2 meters above your hob.

The Tolvi is also available in different sizes:
LA-120x45-Tolvi - 120cm x 45cm
LA-60-Tolvi - 60cm x 60cm
LA-130x70-Tolvi-SM - 90cm x 50cm

All Luxair kitchen hoods come with mesh grills as standard to catch grease and are dishwasher safe. All Luxair ceiling extractors can be ducted out to ensure a fresh odour free kitchen area.Please view our Ducting Kits before making a purchase to ensure you have all the equipment you need.
The NEW Tolvi includes the slimline motor, and can also be used with a removable motor option or an external motor unit (both items are optional extras and are not included as standard)


Tolvi 90cm Slimline Motor Stainless Steel 90cm x 50cm
£1,650.00

Ex Tax:

£1,375.00
Tags: ceiling hoods, kitchen, extraction, hoods