1.5m Cooker Hoods Silencers For All Ducted Cooker Hoods - Ceiling Cooker Hoods - Island Cooker Hoods
For use with the 3.5 meter, 4 meter ducting kit or the 6 meter ducting kit, this silencer must be used as near to the cooker hood as posssible, this will reduce vibration and help reduce buzzing air flow noise, Ideal for ceiling cooker hoods and island cooker hoods, also suited to downdraft cooker hoods or wall mounted cooker hoods with long ducting runs.

Luxair ducting silencers come with a ducting adapter kit allowing silencers to easily connect to our 1.5 meter rigid plastic ducting. Luxair's rigid ducting kits are 150mm x 70mm however for maximum efficiency our Silencers are 205mm x 60mm.
The Kits consists of 2 of the adapters as show below:
2x Spare Silencer Adapter Round to Rectangular Adapter

2x Spare Ducting Adapter Round to Rectangular Adapter

2x Spare Connector Round to Round.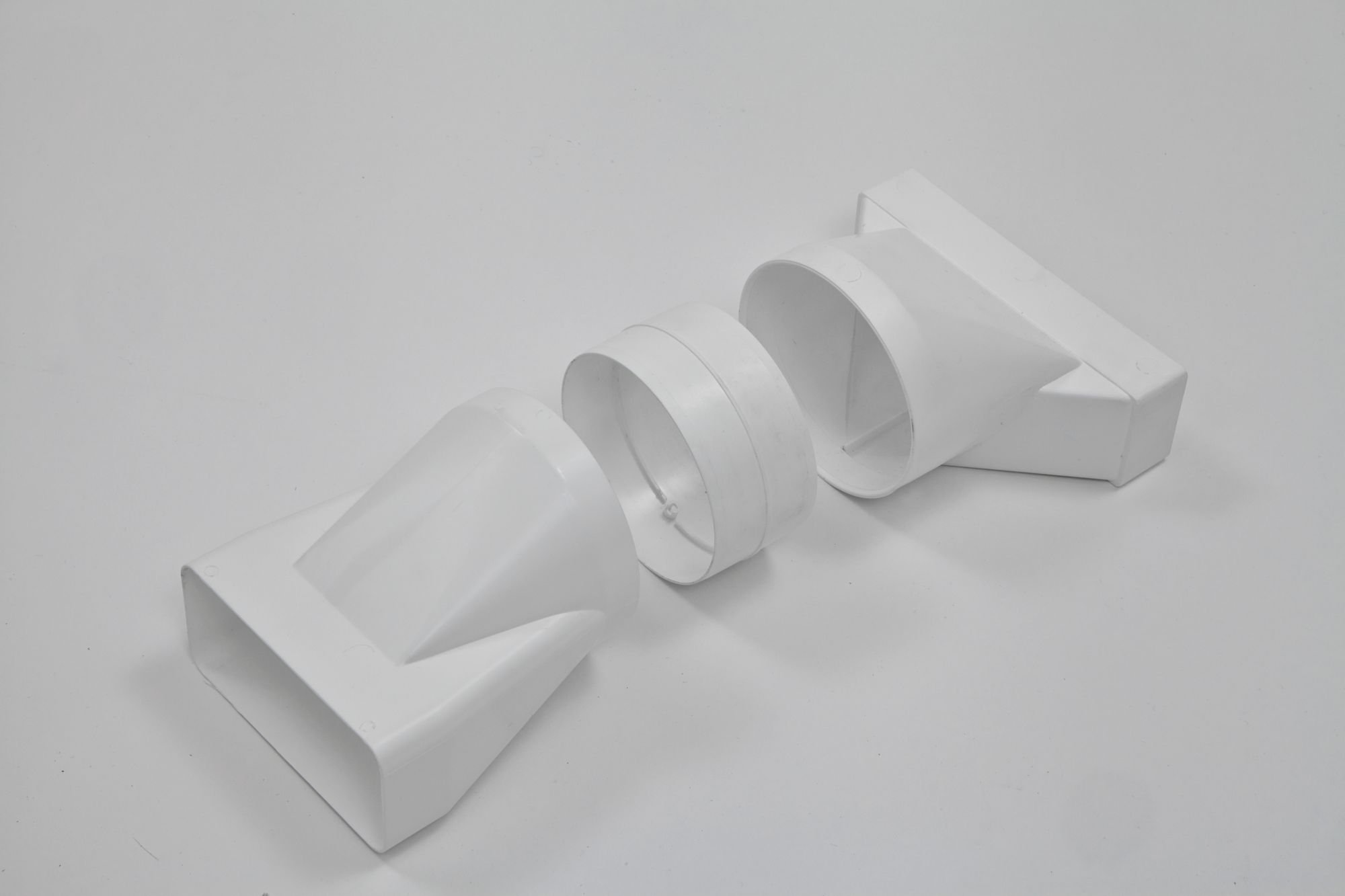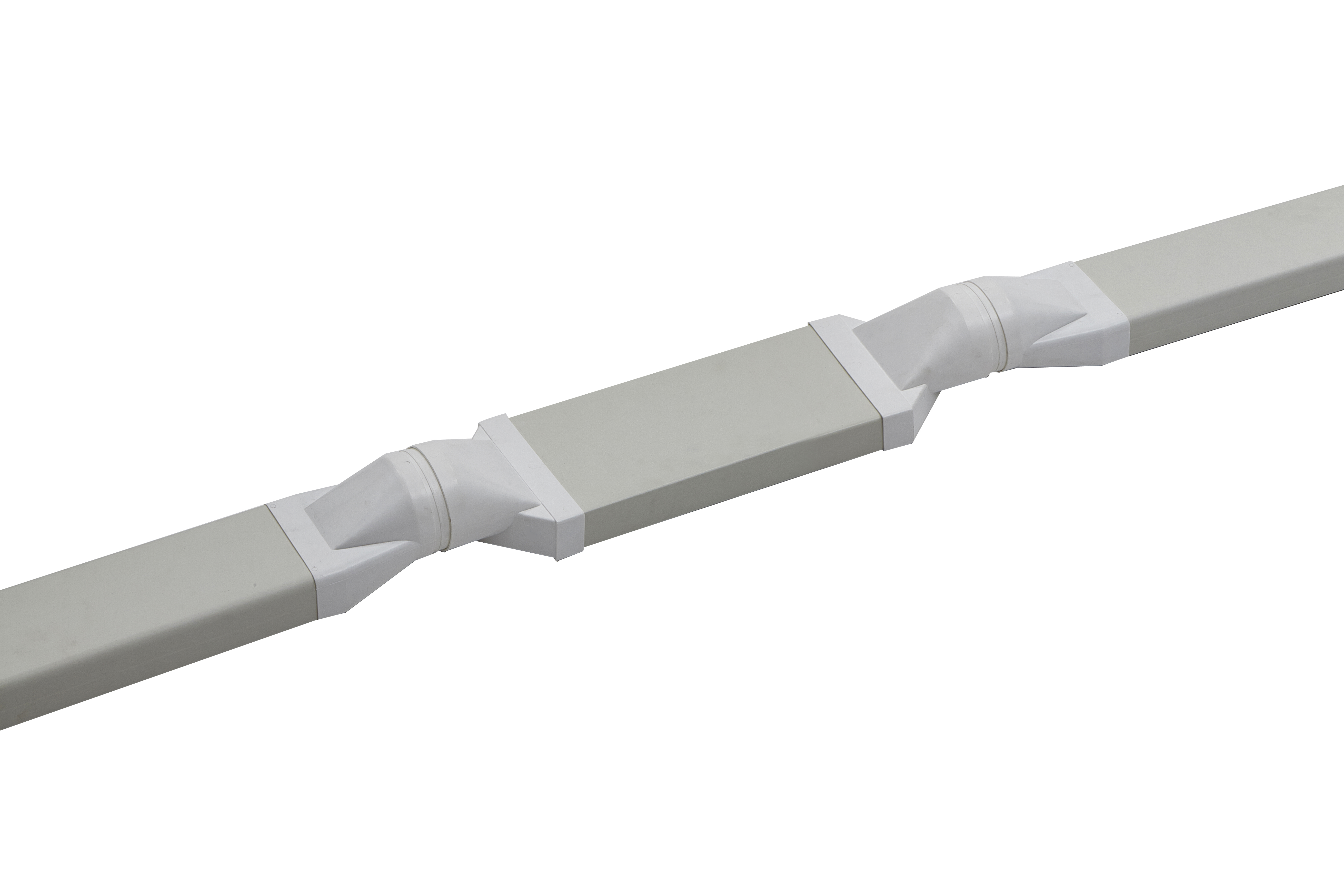 Cooker Hoods Silencers, In the ever changing world of greater energy efficiency and more comfortable living, there has been a step change in the way designers and specifiers have addressed domestic ventilation challenges.
Most new homes now incorporate central ventilation systems whereupon individual rooms are connected to a central system utilising a heat recovery unit. This allows for the collection of warm moist air from the wet areas, say in the kitchen and bathroom, to be ducted to the central heat recovery unit whereupon the moisture content is reduced and the dryer warm air returned to other living spaces, such as the lounge and bedrooms.
One of the potential disadvantages to this network of ducting is that noise from the electric fan and mechanical moving parts can be transmitted along the duct runs and cause a noise nuisance to the occupants.
Cooker Hood Silencers 1.5m
Related Products