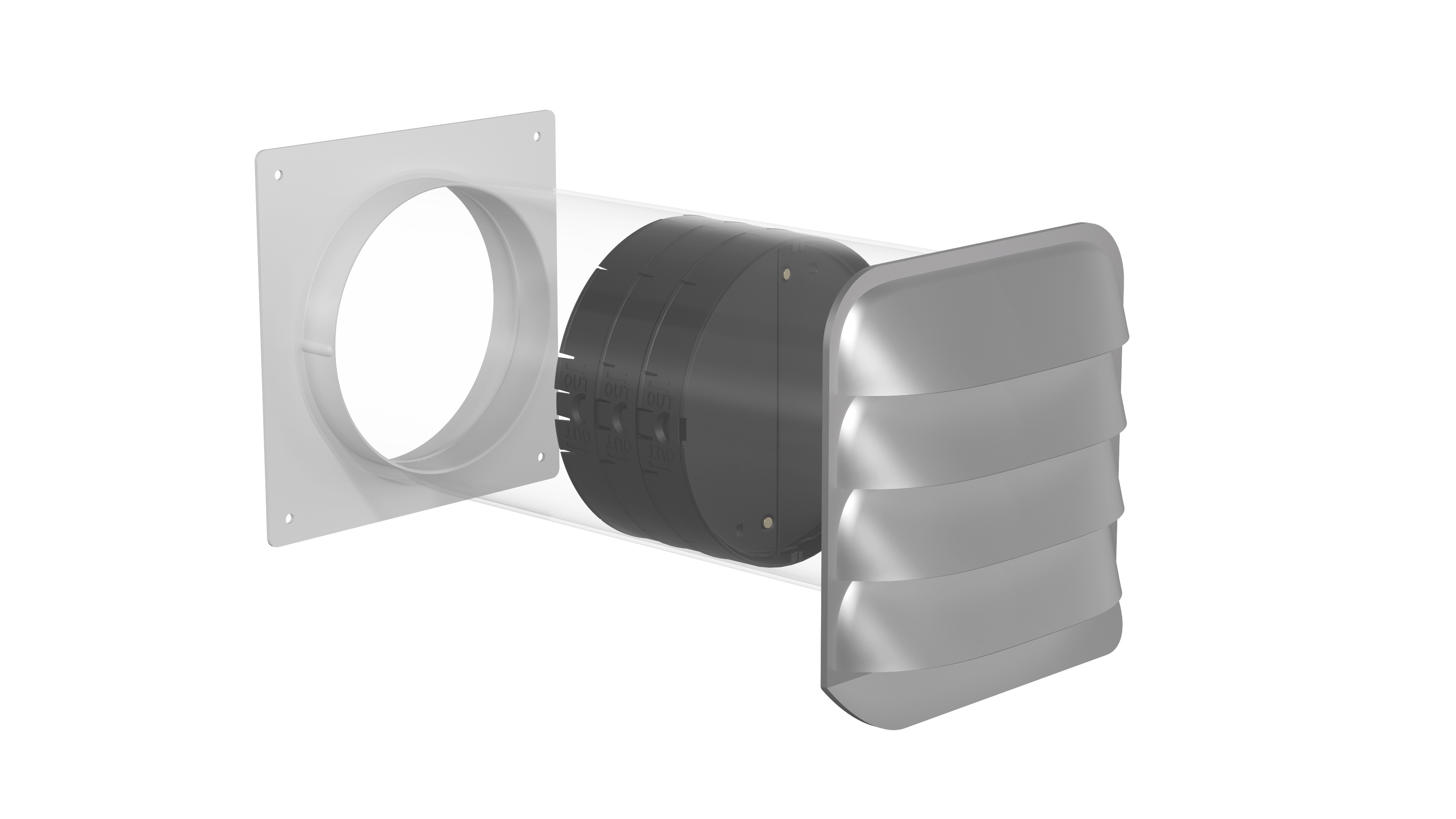 There is no doubt about it, that extracted air is better than recirculating air and this new award winning ducting valve will stop any backdraft coming back into your kitchen or bathroom.
This self-opening valve, will open and close when your extractor is turned on or off, this will save on any cold air returning back into your room.
No electrical connection is necessary and simply fit into either a 125mm ducting pipe or 125mm semi rigid aluminium hose. (please note that this product doesn't currently fit inside our own 125mm 1 mtr ducting pipe and a 125mm semi rigid length will be required to house this 125mm version).
Thermo box fits inside rigid aluminium hose
If your house is prone to windy conditions, then this unit will put an end to noisy flapping outside vents, thus also preventing the cold air returning back into your kitchen too.
Thermo Box 125mm Cartridge
£72.95

£47.95

Ex Tax:

£39.96
Related Products
Tags: thermobox, compair ducting, naber ducting, 125mm ducting, airtight vent, selfseal vents