*Excludes already discounted products.
For this product never use ducting less than 150mm (6")
| | |
| --- | --- |
| Quick Links | |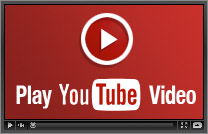 120cm Anzi Ceiling Cooker Hoods Technical Information

Fan Speeds
Speed 1
Speed 2
Speed 3
Timer
Extraction Rate 1200m³/hr Unrestricted
650m³/hr
800m³/hr
1100m³/hr
1200m³/hr
Noise Levels DB/A
54 DB
56 DB
60 DB
62 DB
EEI Rating
A
Charcoal Filter
Ducting Only
Lighting
4x 1.2w LED Lights 4000°Kelvin
Light Efficiency Rating
A
Ducting Size (Ducting Kit optional Extra)
6"/150mm Minimum or Rectangular Equivalent
Remote Control
Yes
Warranty (Subject to Registration)
7 Years Parts & Labour
RAL Paint Colour Code
N/A
Metal Grease Filters (Dishwasher Safe)
Y
Fuse Type
3 Amp

NEW - External Motors

If you are restricted on ceiling void space, we have designed a new set of external motors, these motor will allow you to install the ceiling cooker hood without the need to build a lowered box section.

These new motors are completely weather proof and are easy to install.

| | |
| --- | --- |
| | Please read our buying guide before purchase to help you understand what you need to know before installation |

Anzi External Ceiling Hood Specification Guide
PDF File - Opens in a New Window


Flat Roof External Motor Specification + Installation Guide
PDF File - Opens in a New Window

please click on the images below to be directed to the products
Flat Roof External Motor Ceiling Cooker Hood Anzi 120cm x 30cm Stainless Steel
LA-120-ANZI-EXT-SS
Ceiling Cooker Hoods 1200mm x 300mm with Flat Roof External Motor.
This designer ceiling extractor is the very best in quality, handmade, Italian crafted.
This extractor has 4x 1.2w LED lighting, easy to install either into your ceiling or simply lower a box section on your existing ceiling, very powerful 1200m³/hr External motor, remote control, high grade stainless steel finish.
The Anzi External ceiling extractor is installed with a powerful external weatherproof motor that can be ducted up to 6 meters. The Flat roof motor is very easy to install with a tower section that allows the motor to be situated higher than the roof so that grease and fumes are not blowing directly on to your roof.

Luxair has 3 different external motors available:
Wall Mounted External Motor

- These motors are ideal for situating on an external house wall. They have a flat under carriage that fits flush against the wall.

Pitched Roof External Motor

- These motors are best in installed on an angled roof. They have an angled undercarriage so that the exhaust of the motor is not blowing directly on to your roof tiles.

Flat Roof External Motor

- These motors are best suited to being installed on a flat roof. A tower unit is provided to raise the motor from the roof so that the motor is not blowing directly on to your roof tiles.

All Luxair kitchen hoods come with mesh grills as standard to catch grease and are dishwasher safe. All Luxair ceiling extractors can be ducted out to ensure a fresh odour free kitchen area. Please view our Ducting Kits before making a purchase so you know which components are in the various kits and to add any additional equipment you might need.

150mm round (Or rectangular equivalent - 180mm x 95mm) ducting must be used on all Luxair external motors. This will allow for the highest extraction rate possible for the hood and aid in reducing noise from the motor. Using ducting les than 150mm (6") will invalidate your warranty (Subject to registration). This hood must not be installed higher than 2 meters above your hob.


PLEASE NOTE: This product will have the following contents in the box.
An Anzi Hood without Motor Attached
A Flat Roof External 1m Power Cable Attached
5m Cable To Connect Your Motor To Your Hood
Anzi 120cm with Flat Roof Motor- Stainless Steel
£1,999.00

Ex Tax:

£1,665.83