Small Slimline Motors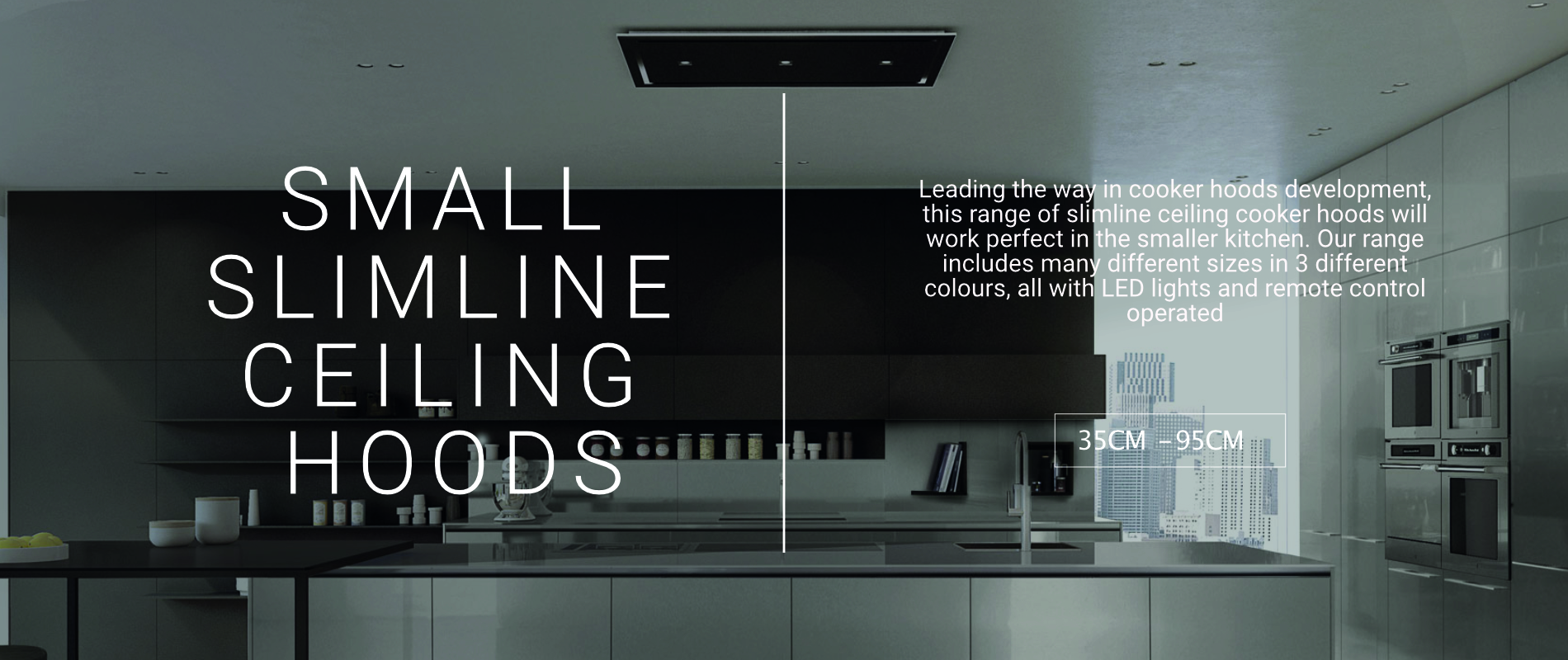 Slimline Small Ceiling Cooker Hoods - Extractors for Small kitchens
Designed and made by Luxair, these very slim powerful ceiling hoods are a quality designer masterpiece!
Leading the way in cooker hoods development, this range of slimline ceiling cooker hoods will work perfect in the smaller kitchen. Our range includes many different sizes in 3 different colours, all with LED lights and remote control operated.

The motor and controls are all hidden above the ceiling, or you can build a box section lowering your ceiling if you do not have the joist space required the choice is yours!
This new range of ceiling hoods has been designed specifically for small to medium kitchens where space and manoeuvrability is limited. These hoods can fit between your joists between 200mm and 210mm minimum joist heights.

How much of a feature these innovative products can be is completely up to you! If you want a feature product with efficiency, these ceiling hoods are the way to go.
---
Showing 1 to 9 of 9 (1 Pages)